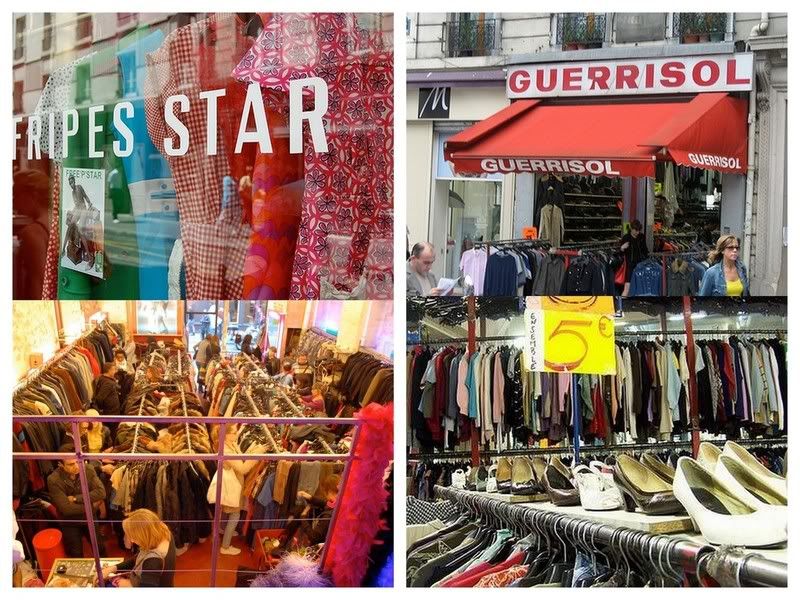 While doing some homework on thrift shops to visit , We have been hearing some rumbling about two fabulous ones in Paris:
Free 'P' Star and Guerrisol.
Free "P' Star
is supposedly a treasure trove of vintage finds. Heard that even celebs like to take a stop in and look around when they are in Paris. Apparently its not hard to find trendy pieces due to the owners good eye and editing, yet prices still remain super affordable!
It seems at
Gurrisol
, there is a bit more of muck to shift through, but from what I hear you can score yourself some cheap frocks for only a few euro!
Definitely ones not to miss!